Special attention is given to each individual piece with unmatched attention to detail. Mortise and tenon joints and dovetailed drawers on full extension ball bearing glides are standard features that ensure years of lasting function and beauty. Leg tables have smooth wood glide systems while pedestal and trestle tables feature geared slides and most are available with self storing leaves. Each piece of furniture is hand stained by finish specialists in your choice of a wide array of stain colors. A durable and easy care Conversion Varnish is applied to ensure years of genuine lasting beauty and durability.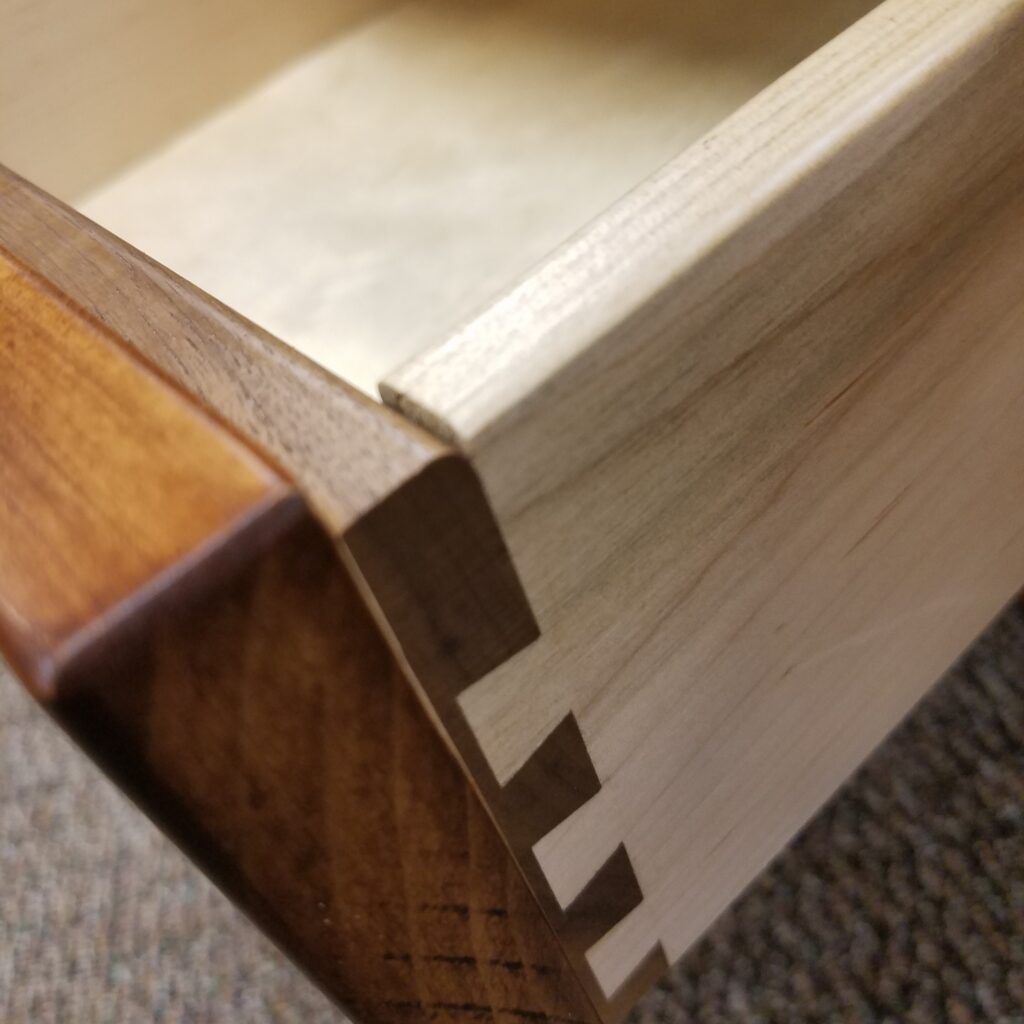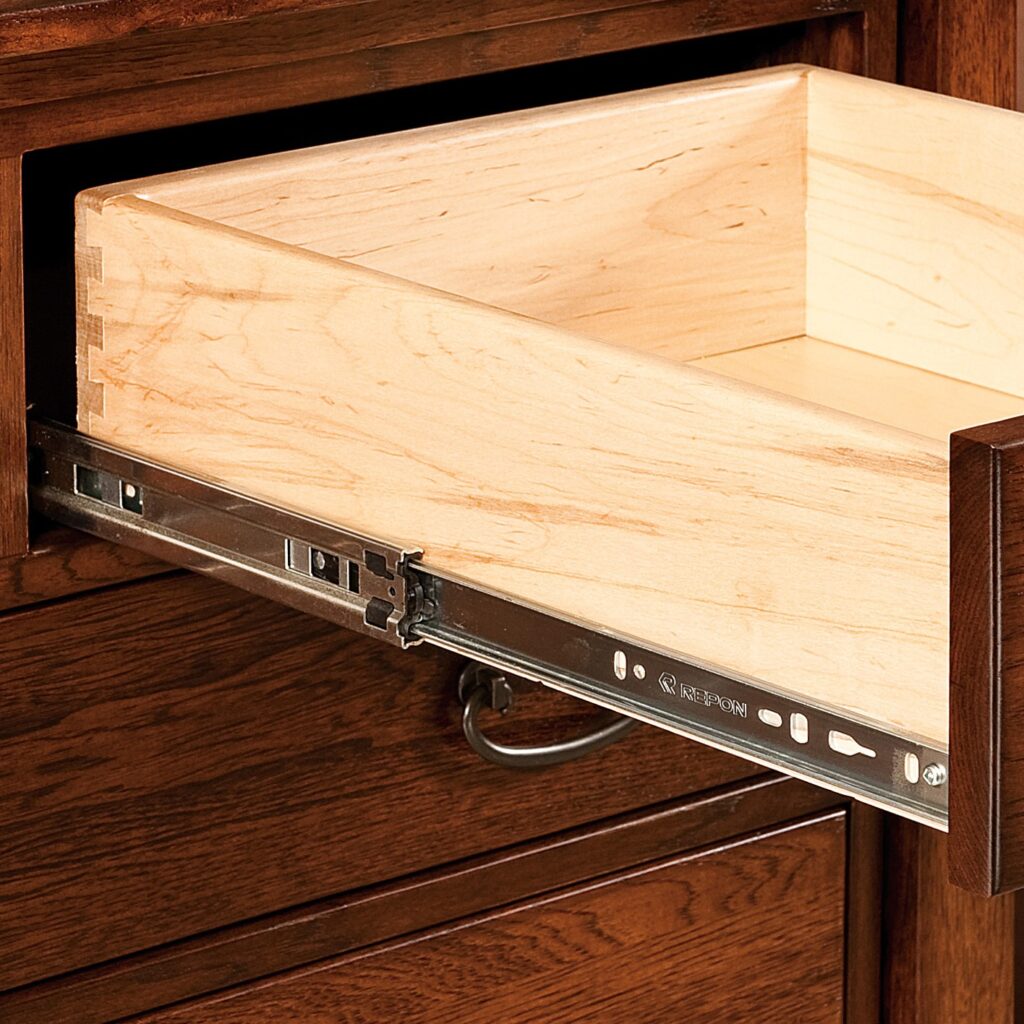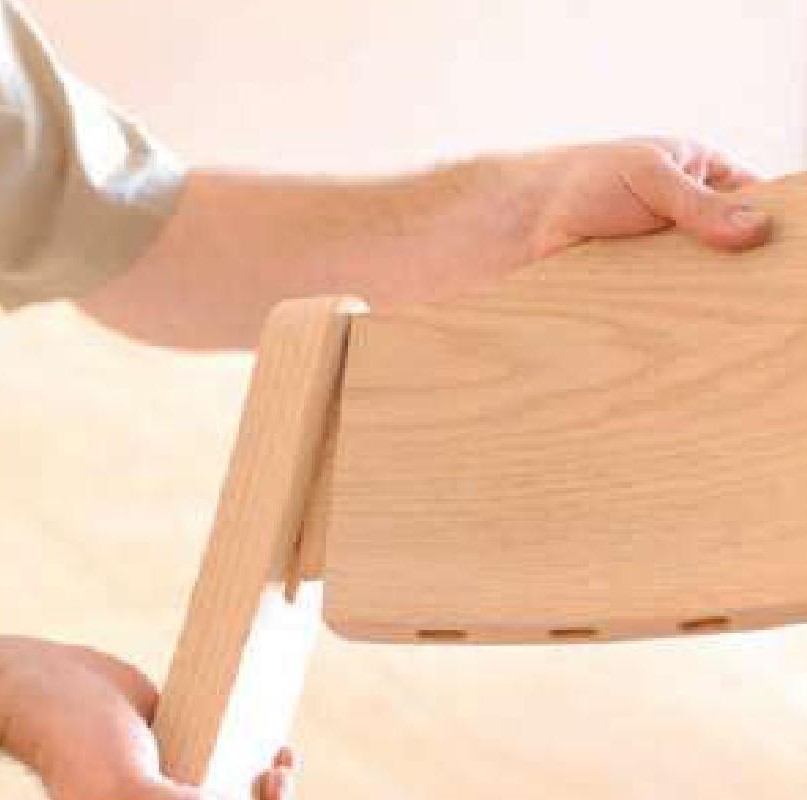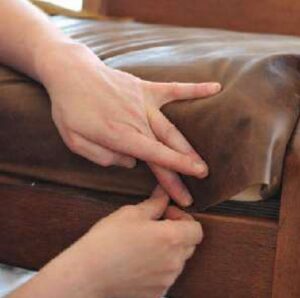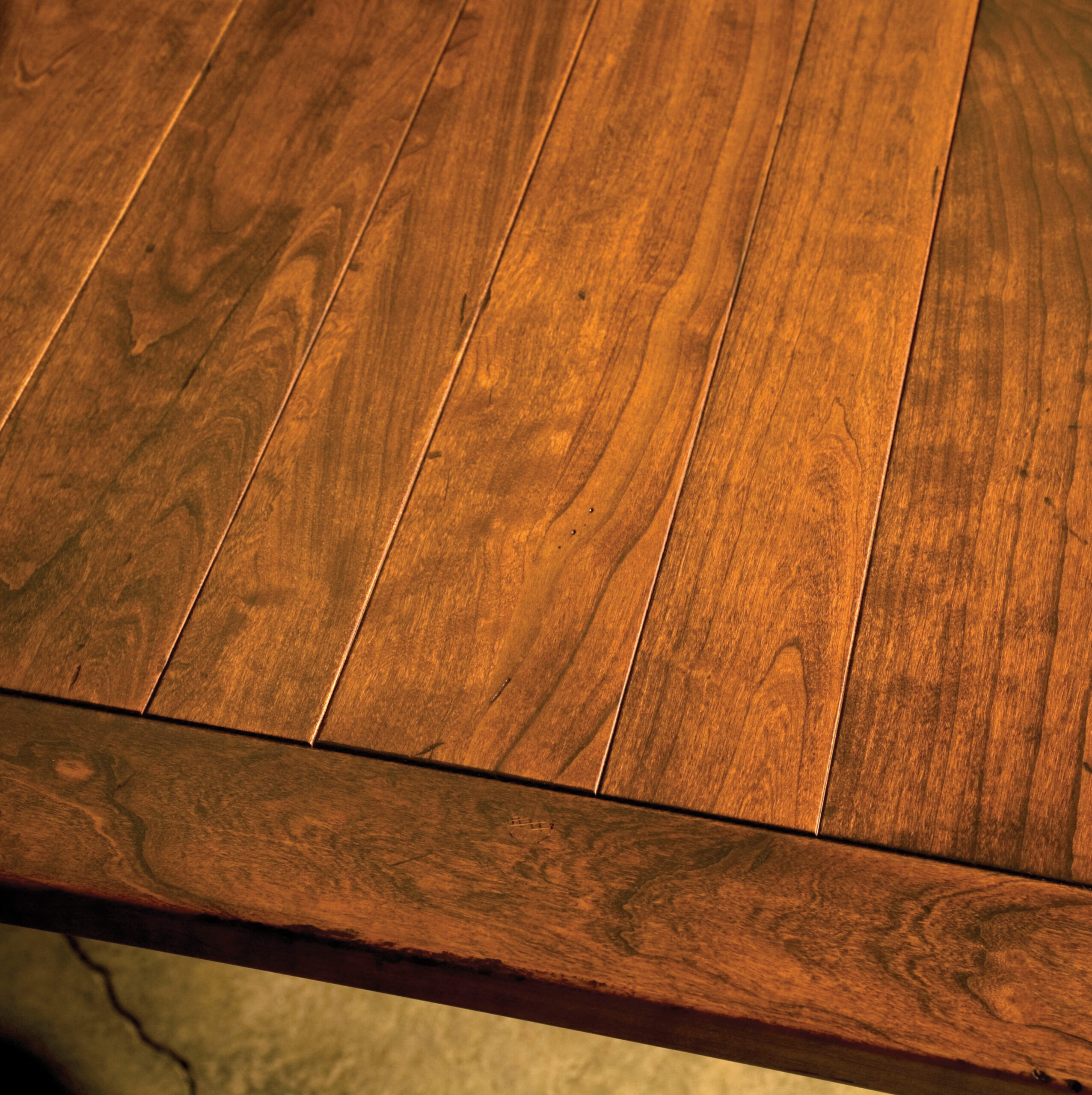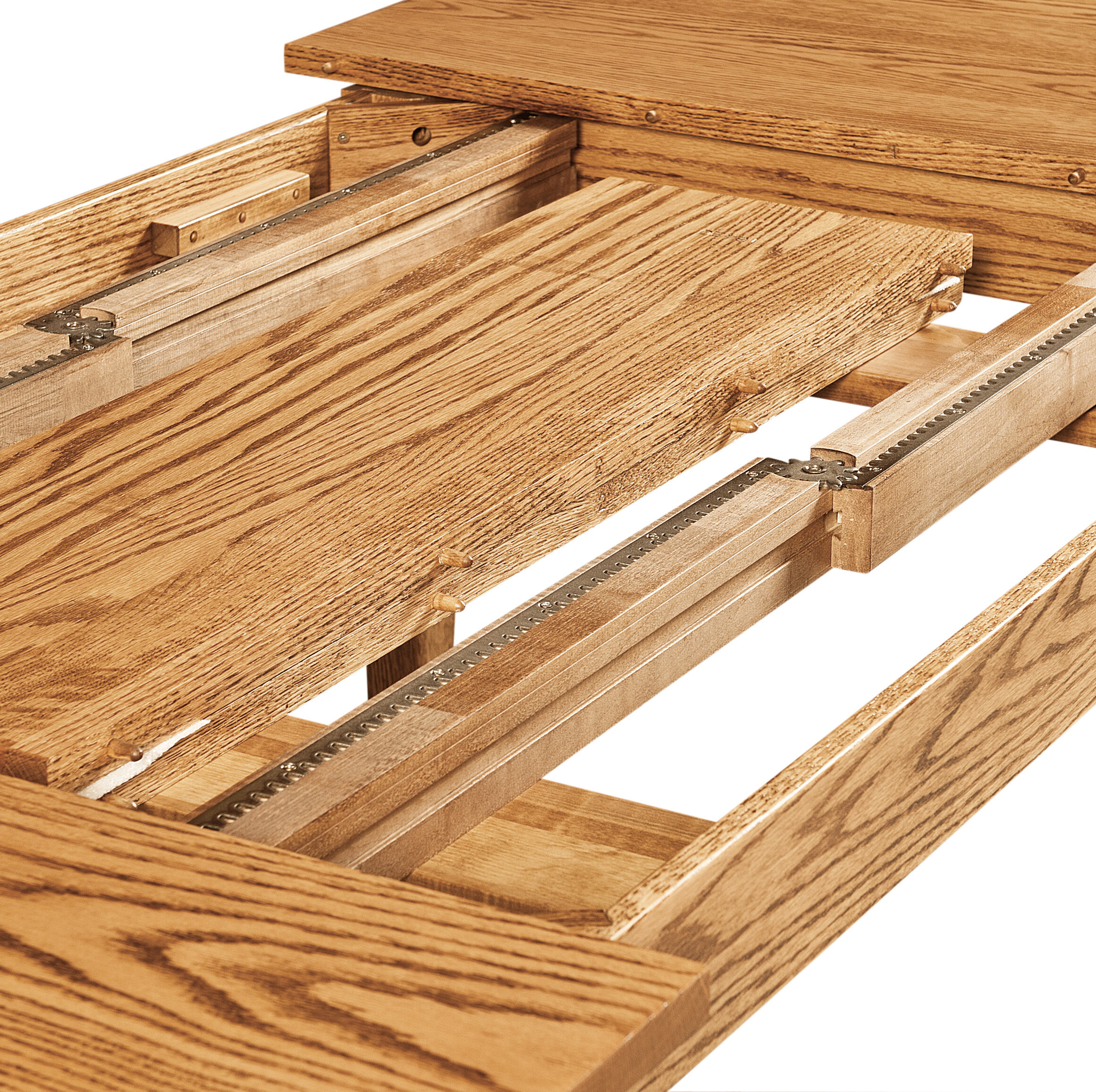 ---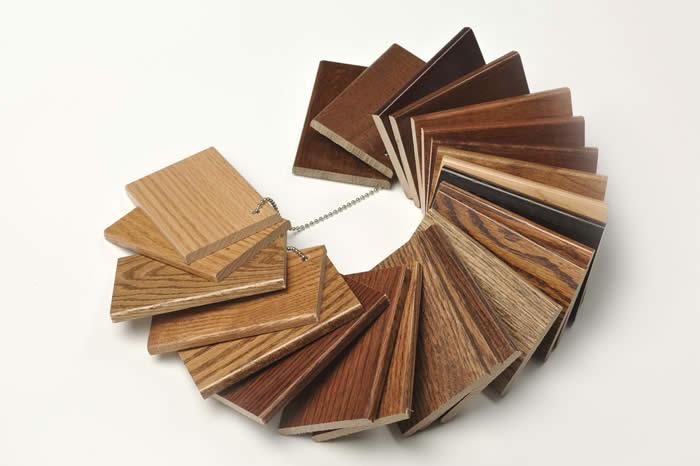 Solid Wood
The Amish Home Gallery only offers solid, hardwood furniture. In the manufacturing and finishing process, the Amish take great care to bring out the natural beauty and character of each piece of wood. All hardwood contains variation in its color and grain. These wood characteristics give each piece of solid wood furniture its unique charm, and, although the finishing processes are identical, no two pieces will be exactly the same.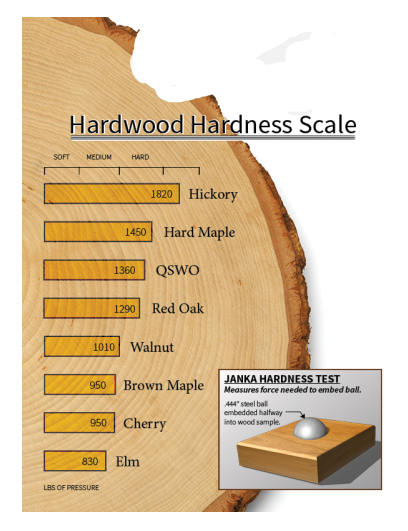 The Janka hardness test measures the resistance of a sample of wood to denting and wear. It measures the force required to embed an 11.28 millimeters (0.444 in) diameter steel ball halfway into a sample of wood. This method leaves a hemispherical indentation with an area of 200 mm². This is one of the best measures of the ability of wood species to withstand denting and wear. This chart displays all of the wood species The Amish Home Gallery provides.
---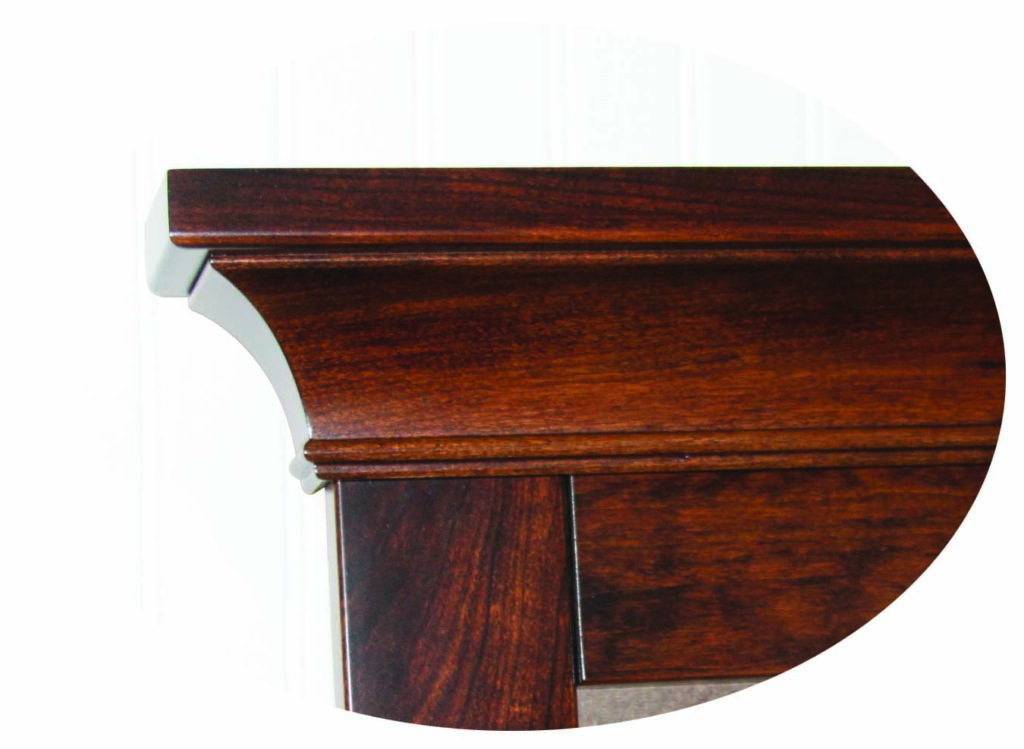 The Finish
The standard finish for our Amish furniture is a catalyzed conversion varnish applied over the finish color. We use it because simply put…..it's the best. Not only does it help protect your wood furniture it is also elastic which allows the solid wood to expand and contract naturally in its environment. Catalyzed conversion varnish basically consists of two parts, the finish liquid and a hardener(called the catalyst) that gets mixed in right before it's applied. It's fast drying and is considered the golden standard for varnish.