The Amish Home Gallery proudly offers outdoor furniture made from Poly Lumber. Many comfortable options are available from gliders and rockers to dining sets and picnic tables. As with the solid wood furniture, this product is built by Amish craftsmen in your choice of colors.

What is Poly Lumber? Poly Lumber is made from post consumer recycled plastic such as milk and detergent bottles. UV ray protectors are added to minimize fading and material breakdown. Poly Lumber is virtually maintenance free with exceptional resistance to moisture, insects, splinting, warping and other hazards of environmental exposure common to wood or wood fiber composite products. This material requires no waterproofing, staining or painting. Stainless steel hardware is used for all connecting points, aluminum bracing is used where needed and swivel bases are made from powder coated steel. Poly Lumber furniture is designed to hold up to all kinds of adverse weather conditions for decades; feel free to leave this durable product outside over winter.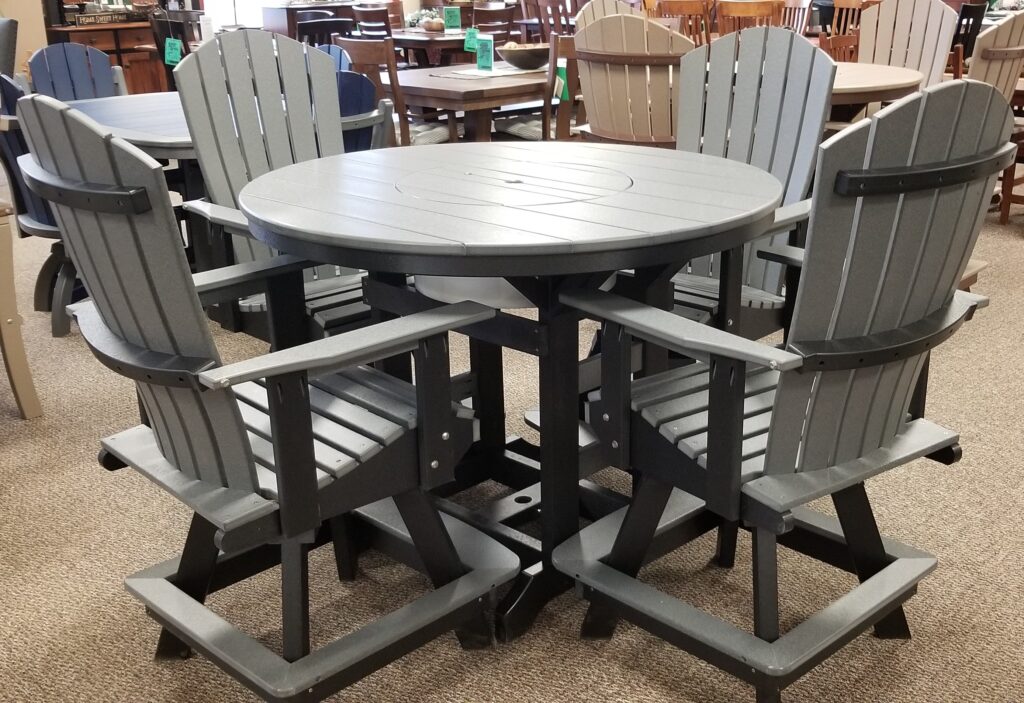 Feel free to browse our Amish furniture builder catalogs from home! All Poly Lumber furniture can be made to order in one color or a combination of two colors. Feel free to mix and match pieces from the different builders as they all use the same materials and apply the same superior building standards.